Windows XP Tips & Tricks
Changing the Desktop Background
To change the desktop background, (right-click) an empty area of the Desktop >>> select Properties. The Display Properties dialog box will appear >>> select the Display Tab. Here you'll be able to change the Background (Wallpaper), the manner in which it's displayed (Stretched, Centered or Tiled) and the Background Color itself. Use the Browse Button to select any picture on the computer as the Wallpaper. You can (right-click) picture files in the "My Pictures" folder and select "set as Desktop Wallpaper". If you want to download a file to use from a website or a camera, make sure to scan it before use. If a picture is moved to the "C:\Windows\Web\Wallpaper" folder, it will then show-up as a choice in the Display Tab.
*Keep in mind, if a wallpaper has an Alpha\Transparent layer
in it, the Background Color will show through around each icon's name.*
Frequent Links

Affiliate Promotion
Razer Next Level Gaming Bundle - Kraken X Lite Wired Headset DeathAdder Essential Wired Mouse and Gigantus V2 Medium Mouse Mat
Prices may vary online, in stores, and in-app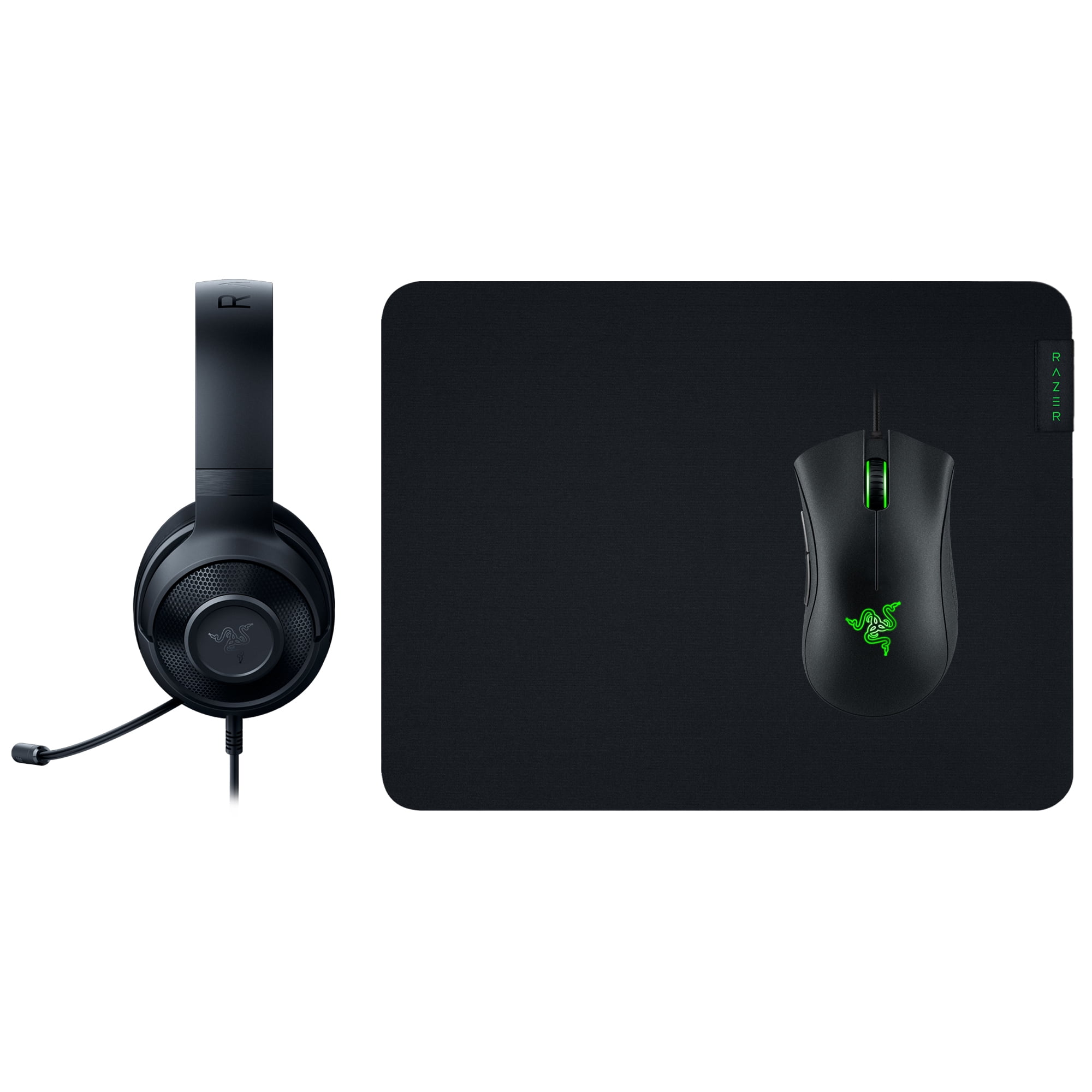 Razer Level Up Bundle - Kraken X Lite Wired Gaming Headset, DeathAdder Essential Gaming Mouse, Gigantus V2 Medium Mouse Mat and Free Gamepass Entry to an online Razer Tournament with Esports Arena. The ultra-light Razer Kraken X Lite is the essential gaming headset built with superior comfort extended durability and crystal-clear sound. Harness accurate positional audio with 7.1 surround sound while the soft ear cushions and adjustable headband lets you game in total comfort. This new headphone is compatible with PC, PS5, PS4, Xbox, Nintendo Switch and Mobile Devices via the 3.5mm connection and ensures your voice is heard with the bendable cardioid microphone. The Razer DeathAdder Essential is the essential Gaming Mouse to kickstart a proper gaming rig. The 6 400 DPI optical sensor enables fast and precise swipes for great control while an ergonomic form allows for extended hours of gaming.