Windows 10 Tips & Tricks
Updating Microsoft Store Apps
Open the Microsoft Store App (click) The Profile Icon or the Program Menu (three Dots) and (select) Downloads and Updates. Once the Microsoft Store Downloads and Updates Window has opened, either (select\click) the Get Updates Button, then (select\click) the Pause All Link or just (select\click) the Pause All Link if the MS Store App has been set to automatically update. Now that automatic Installation\Download has been paused, look for two Programs\Apps, "App Installer" and "Microsoft Store". If Updates are ready for either, update those first. The MS Store App will restart once it has finished updating. After that, Update the rest of the Apps. I prefer to do them individually, for no other Reason than I seem to get through all the Updates quicker that way. Then, open "Windows (Defender) Firwall with Advanced Security", which can be found under the Windows Administrative Tools Folder of the Start Menu, and make sure the Updates have not changed any of the Firewall Settings in a manner that is different than desired. Windows 10, in an attempt to keep things running smoothly, will change the Firewall Settings to accomodate the Apps installed and provide Ease-of-use to the average User. That may be great for Most and unacceptable for Some.
Requirements: Windows 10, an Internet Connection, Administrator Privileges (…for Firewall)
Frequent Links

Affiliate Promotion
Razer Next Level Gaming Bundle - Kraken X Lite Wired Headset DeathAdder Essential Wired Mouse and Gigantus V2 Medium Mouse Mat
Prices may vary online, in stores, and in-app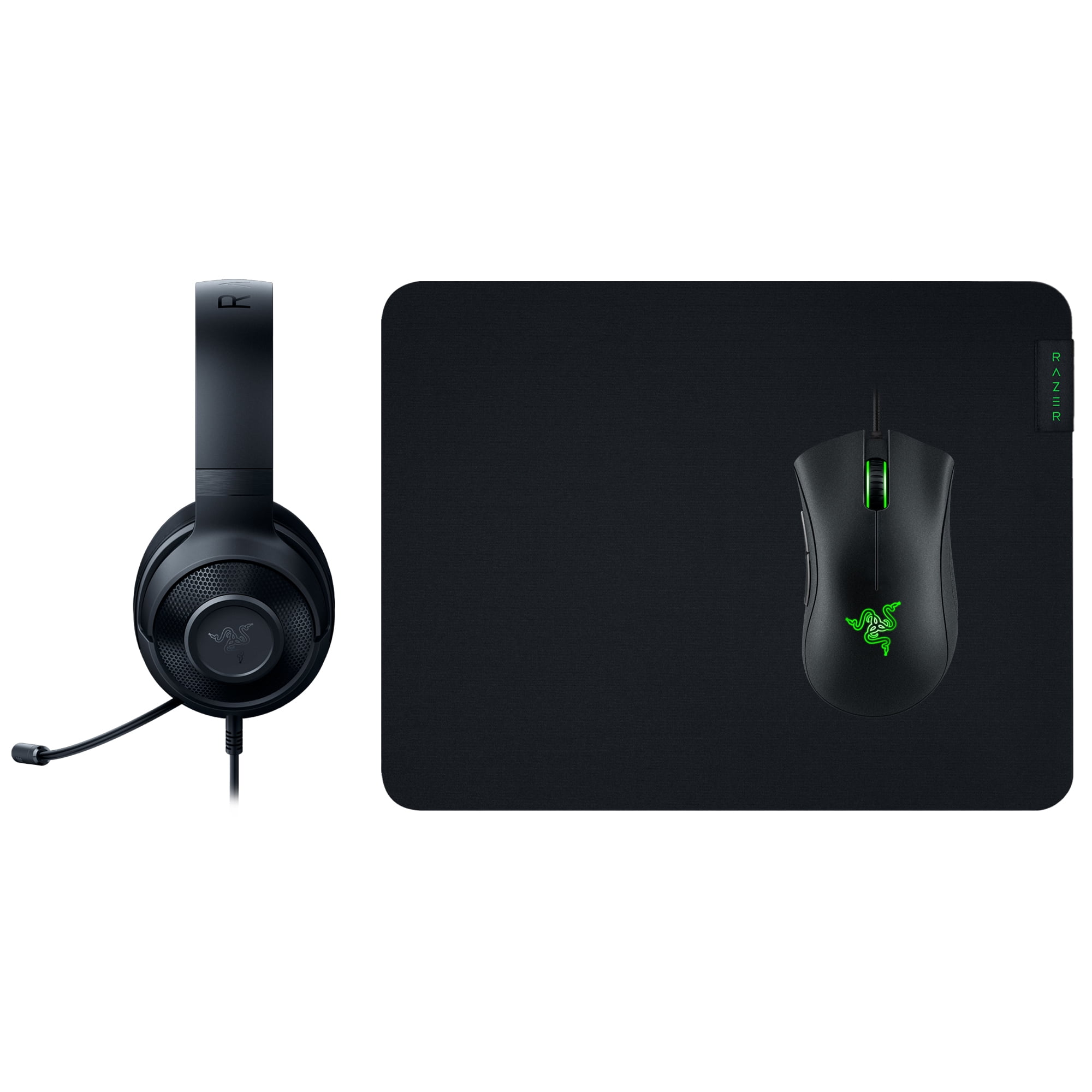 Razer Level Up Bundle - Kraken X Lite Wired Gaming Headset, DeathAdder Essential Gaming Mouse, Gigantus V2 Medium Mouse Mat and Free Gamepass Entry to an online Razer Tournament with Esports Arena. The ultra-light Razer Kraken X Lite is the essential gaming headset built with superior comfort extended durability and crystal-clear sound. Harness accurate positional audio with 7.1 surround sound while the soft ear cushions and adjustable headband lets you game in total comfort. This new headphone is compatible with PC, PS5, PS4, Xbox, Nintendo Switch and Mobile Devices via the 3.5mm connection and ensures your voice is heard with the bendable cardioid microphone. The Razer DeathAdder Essential is the essential Gaming Mouse to kickstart a proper gaming rig. The 6 400 DPI optical sensor enables fast and precise swipes for great control while an ergonomic form allows for extended hours of gaming.